By george7a at 10 Sep 2010 - 10:49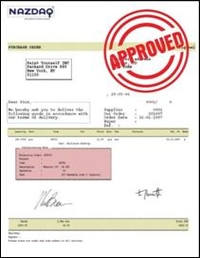 While you can manage your corporate files from within Baan and ERP Ln sessions, you can also send these files when you deliver your ERP documents to your business partners.
 
As an example, when you e-mail your purchase orders using Baan Mail-Merge, it will produce individual personalized e-mail messages for each order, and can possibly include selected attachments for all items in every order that are defined using Baan Hot Link.
 
If you need multiple signatures before e-mailing your purchase orders, this is also integrated in the same process with the Purchase Order Approval Extension.
Check our site today for the latest about our tools for Baan and ERP Ln. in www.nazdaq-it.com