By george7a at 26 May 2020 - 13:42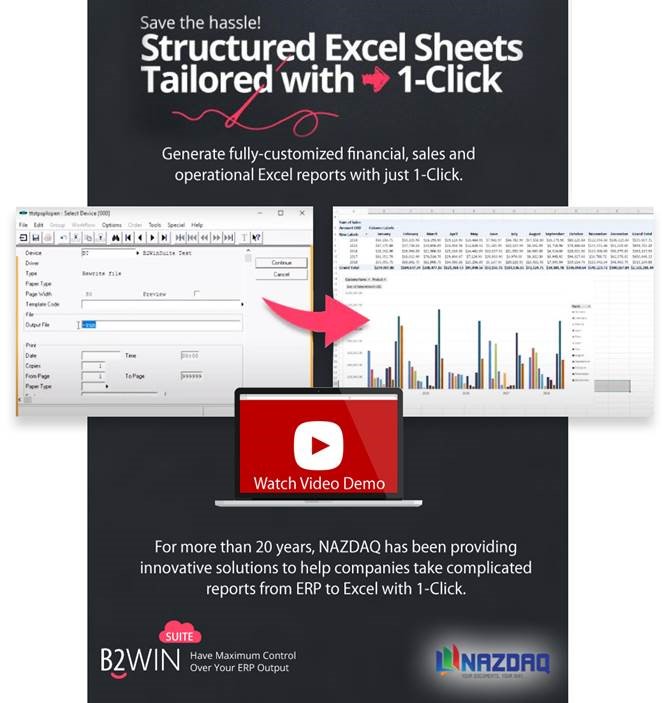 By LNextensions at 20 Dec 2019 - 13:29
Performing inventory of fixed assets with help of mobile terminals, which have built-in barcode readers or RFID tags, speeds up the inventory process itself and eliminates errors in the identification of fixed assets. With this purpose, we have developed assetTracker – information system, which enables easy and quick inventory of the fixed assets and is fully integrated into the Infor LN ERP system.          
By Jacoline at 27 Jul 2019 - 13:28
By george7a at 6 Mar 2018 - 11:15
By Jacoline at 5 Dec 2017 - 20:27
By george7a at 8 Jun 2017 - 06:47
By george7a at 5 Apr 2017 - 14:31
By george7a at 21 Feb 2017 - 15:29
By george7a at 6 Dec 2016 - 09:18
B2Win Suite combines the latest technology with rich experience in output management. It includes a set of applications that you can use to transform, design and distribute ERP documents and reports across multiple channels and achieve personalized effective communication with your business partners.
Advantages:
Works with all Infor® LN versions and Mingle
Ready to work with various enterprise systems (ERP, CRM, SCM...)
Connects with multiple servers
Can be hosted on-premise or in Cloud
Powerful administrator tools for greater visibility and control
Web-based cross platform system
User friendly
API
By patvdv at 6 Jul 2016 - 08:35
HiDOX FormDesigner now 100% compatible with LNUI/HTML5 Interface (V3.3.70+)
Start external applications based on extension type f.i. Graphical Designer, Outlook, Lotus Notes.

Open documents based on file type (Word, PDF and Excel) via Tomcat App formdesigner\opendoc

Electronic invoices via ZUGFeRD interface (PDF/A with integrated XML for automatic processing)

Editable Acrofields in PDF (Textfields, Enumerates, Memos)

Implementation of 'Follow-Me` printing concept. (Pull printing rather then push printing)

Full HTML signature for batch mailing